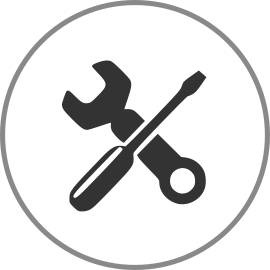 Assembly
A collaborative robot arm within an assembly line allows for reduced assembly lines, an increase in production speed and improve the quality of the product. A collaborative robot can easily be redeployed which is a benefit for small and medium sized businesses which has a high mix/low volume production.
Assembly operations tend to require a robot to locate and grip precisely. This can be achieved through a full collaborative set-up. A full collaborative set-up comprises of:
UR5 OR UR10
OnRobot RG2 Gripper
OnRobot RG-2 FT
OnRobot Torque Sensor
The advantage of having a full collaborative set-up allows the collaborative robot to work side by side with your workers. Another advantage that stems from a collaborative robot is that your workers can be relieved of other tasks having the collabaroative robot take over the repetitive tasks. UR robots can be programmed to operate in the reduced mode when a human enters the robots work area and resume full speed when the person leaves the area. A collaborative robot can replace human operators in dirty, dangerous tasks to reduce repetitive strain and accidental injury.
Universal Robots can handle various materials such as assembly plastics, woods and metals.
By implementing a collaborative robot in your assembly line it allows you to expand production capabilities such as increasing quality, consistency and production speed.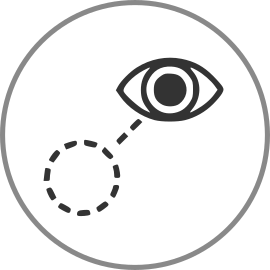 Vision Inspection
Vision Inspection can be implemented with a collaborative robot and an accessory such as the Robotiq Wrist Camera. The Robotiq's Wrist Camera's capabilities are part detection and localization and color validation.
The Universal Robot is essential in reducing inspection cycle times and provides consistency in 3D scanning from one operator to the next. Universal Robots of all sizes have been integrated with a variety of 3D and 2D sensors to capture dense, high quality for data analysis.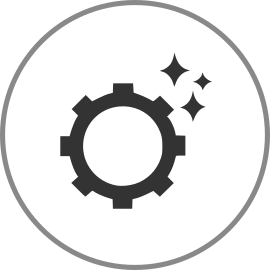 Surface Finishing
Ensure consistent polishing, buffing and deburring using a Universal Robot with built-in force mode – even on curved and uneven surfaces.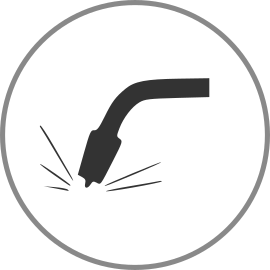 Spot Welding
A collaborative robot can assist with reduced production downtime and wasted material are among the advantages.
The following types of welding are possible with a collaborative robot:
Spot
Ultrasound
Plasma
MIG
TIG
By automating your welding you improve workplace safety that's allowing a robot to handle more dangerous tasks. Added advantages of a collaborative robot would be that if a robot comes into contact with a person, patented technology limits the forces at contact. UR can also be programmed to o operate in reduced mode when a human enters the robots work area and resume full speed when the person leaves.
Robot Library
RoboDK has an extensive library of industrial robot arms, external axes and tools from over 30 different robot manufacturers. The Robot Library enables the use of any robot for any application such as:
Machining
Welding
Cutting
Painting
Inspection
Deburring
Robot Accuracy
Robot Accuracy is achieved through calibrating your collaborative robot's arm to improve accuracy and production results. The calibration improves the accuracy of robots which have been programmed offline.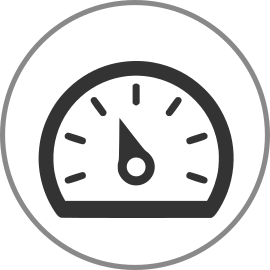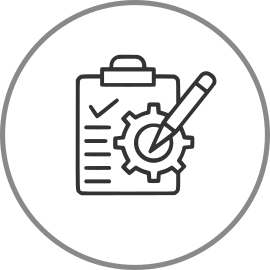 Quality Testing
Quality Testing and inspection with a collaborative robot can increase precision and consistency of your product. A collaborative robot will consistently and repeatedly follow exact processes and pre-defined workflows with minuscule/little deviation which provides optimum conditions to conduct analysis or study.
Attaching an OnRobot end-of-arm tool on the collaborative robot such as the OnRobot RG2 Gripper or RG6 Gripper ensures precision and consistency in your operation. With the programmable force of the OnRobot 2 Finger Gripper it can easily handle delicate items.
A collaborative robot with the accessory of a vision camera can also be used for non-destructive testing and 3D measurements. A vision camera paired with a collaborative robot can objectively identify and pinpoint defective or faulty parts before they are packed or shipped.
By having a collaborative robot a part of your company's quality testing's and inspection, your employees can be relieved from repetitive tasks and increase the consistency in your quality inspection or processes.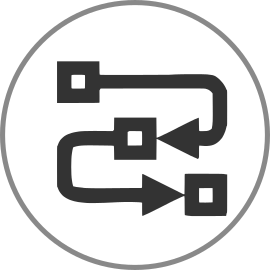 Process Quality Improvement
Pick and Place
A collaborative robot can add value to your production by automating repetitive tasks with a collaborative tailored for pick and place. A collaborative robot can allow for increased accuracy and reduced waste. A collaborative robot arm such as a UR5 can be used in repetitive pick and place tasks offering flexibility such as releiving your workforce for more important tasks.
A UR robot can run and pick and place applications autonomously, allowing your business to handle inventory after your employees have gone home. A collaborative robot such as the UR arm can easily be moved/deployed/adjusted into a new process; giving you the aglity to automate almost any manual task, including small batches or fast change-overs.
By adding an accessory such as an OnRobot RG2 Gripper or the RG6 Gripper, you will increase production output by accelerating your pick and place processes.
A Robotiq solution for pick and place application would be a Robotiq Wrist camera and a 2 Finger Gripper on a UR5. This allows for production to run non-stop when delays are tight.
Part Tracking
Part tracking has become simpler than ever with the advent of robotic vision systems.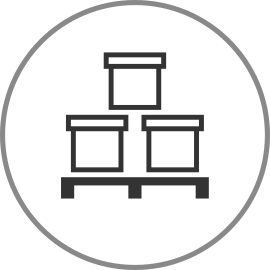 Packaging and Palletising
Packing and palletizing can be easily automated. By atomizing your packing line, it will ensure that your deliveries are always correctly counted and packed to the strictest standards.
A collaborative robot relieves workers from repetitive and heavy lifting. The collaborative solution operates alongside employees.
Offline Programming
Off-line Programming refers to programming robots outside the production environment this eliminates production downtime which is caused by shop floor programming.
Off-line programming allows for studying multiple scenarios of a work cell before setting up the production cell. This allows for common mistakes that are made when designing to be predicted in time.
With RoboDK, Off-line programming has a user friendly graphical user interface to stimulate and program industrial robots.
Off-line programming can also be achieved using Phython. Phyton is a programming language that lets you work faster and integrate your systems more effectively.
The benefits of Off-line programming:
RoboDK assists in avoiding singularities and axis limits
Programming experience is not required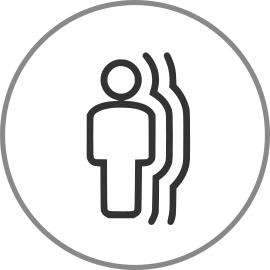 Motion Detection
With the advancement in motion detecting sensors, it has become even safer to incorporate collaborative robots into your current factory setup. The collaborative robots are able to safely and autonomously manoeuvre around human workers to accomplish their tasks with the addition of these sensors.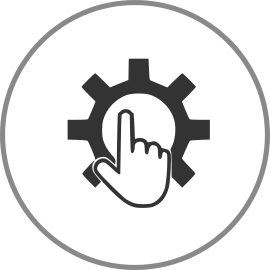 Machine Tending
A collaborative robot can be used for many machine tending applications. By automating your machine tending job, one does not only increase safety for your workers, one also increases productivity and allows for production to continue after operators have left the workshop.
Improve the speed and the process quality while reducing the list of injury with working in close proximity to heavy machinery.
OnRobot accessories such as their dual gripper solution can significantly decrease cycle times as it is able to handle two objects at the same time. Accessories from OnRobot that are ideal for this application are:
Dual Gripper
RG6 Gripper
RG2 Gripper
Lab Testing
Within a laboratory, a collaborative robot can automate demanding research projects that require flexibility, efficient use of space and seamless integration of lab peripherals.
With a collaborative robot, you are able to customize your system to deliver ultimate flexibility while providing 24/7 operation for time-sensitive testing and analysis.
For consistency and predictable quality, a collaborative robot will consistently and repeatedly follow exact processes and pre-defined workflows with miniscule/minimum deviation, providing optimum conditions for study or analysis.
Inventory Organisation and Management
Automate inventory management by using collaborative robots. Upgrading your current warehouse infrastructure to include Mobile Industrial Robots will free up your workers for more value-added tasks. Automate everything from sorting and packing to the transport and organisation of items within your warehouse.
Injection Molding
A collaborative robot for injection molding allows for rapid and accurate handling of injection molds used for prototyping and short-run manufacturing. Having a collaborative robot enables relief for machine operators from physically demanding, repetitive work and eliminate the risk of injuries.
The collaborative robot is able to run most applications autonomously, allowing your business to handle molding even when employees are not there after business hours.
For added connectivity and flexibility, Euromap 67 can be added to your collaborative robot. Euromap 67 consists of a cable connection to the injection molding machine, user friendly templates which ensure easy and fast programming as well as communication signals between the robot arm and the injection molding.
Gluing
A collaborative robot can reduce waste and increase accuracy for all gluing applications. Implementing a collaborative robot will allow you to add more flexibility, efficiency and freedom to the process. The gluing application by a collaborative robot can be used in many industries as it can be used from sinks, windows to machines and automobile parts. The collaborative robot will assist in reducing cycle time and improve the quality of your products.
When gluing one has to dose exactly the same quantity of glue constantly. This is achievable with a Universal Robot as it can maintain consistent pressure at all times. This will ensure consistency in the quality of the output, reduce production costs and optimize your operation.
Export Programs
RoboDK Post Processors support many robot controllers, including:
ABB RAPID (mod/prg)
Fanuc LS (LS/TP)
KUKA KRC/IIWA (SRC/java)
Motoman Inform (JBI)
Universal Robots (URP/script)
and much more!
CNC
A collaborative robot will allow you to maximize efficiency, increase quality, optimize production and improve performance on your CNC machine.
Universal Robots can be used in most CNC applications. The space-saving CNC robot can be programmed quickly and be used with different machines and peripheral systems such as vision guidance.
Having CNC automation will improve speed, precision, reliability as well as the quality of the output. It is important to note that a CNC robot arm can withstand significant environmental impact and changes in temperature, however, the collaborative robot would need protection when working in corrosive liquid environments. Industrial robot covers from Robo-Gear give full coverage and can be custom matched to your application.
A benefit of the installation of a collaborative robot will improve speed while reducing the risk of an injury which is associated with human operators working in close proximity to a CNC machine. A collaborative robot can relieve you workers from ergonomically unfavourable repetitive tasks. With a collaborative robot being installed, one can free up your work force for them to focus on more important tasks as well as less dangerous tasks.
Bin Picking
Bin-picking consists of three main types: structured, semi-structured and random. In this day and age, it is becoming more and more viable to utilise robots for random bin-picking with the advanced vision systems and programs being created. Remove the effort from unloading, sorting and packing by combining one of the UR robots with a vision system.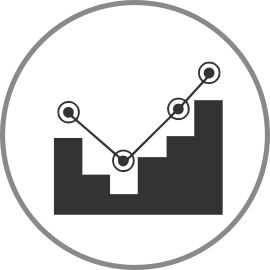 Asset Performance Management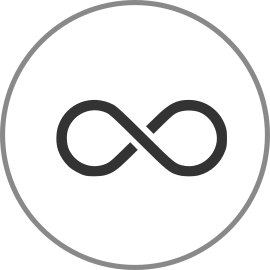 Infinite Possibilities
The possibilities are endless when it comes to what applications you can achieve with collaborative robots. You are only limited by your imagination.