Enhancing manufacturing through collaborative robots.
Cobots (PTY) Ltd motivation and aspiration is to bring new cutting edge collaborative solutions to the market that will be easily deployable, helps increase productivity, reduce injury, improve quality and boost morale.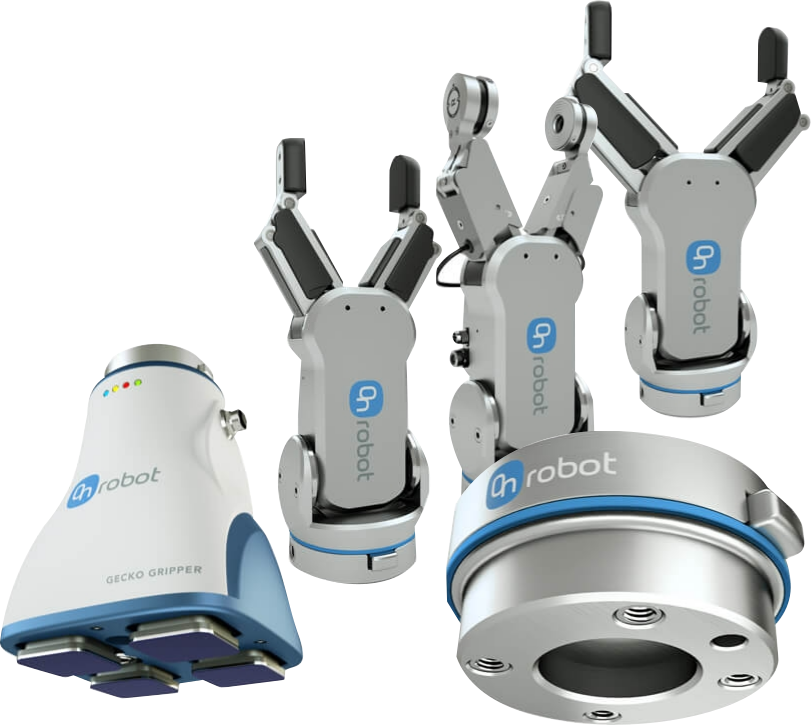 View our products
For a collaborative robot to be fully effective and effiecient, it is essential that accessories are added. This eases the integration of automation within an operation. At Cobots we offer a variety of accessories from our international partners. Adding accessories from OnRobot, Robotiq, qbRobotics and IT-Robotics will assist with motion control as well as increasing safety when placing your robot amongst human workers.
View our partnered brands
At Cobots we have partnered with numerous brands to provide the most innovative collaborative solutions. All collaborative robots and accessories have the ability to be implemented across all industries.
Collaborative robots, your industry & Industry 4.0
Automation of production is a key facet in today's fast-changing production environments. Collaborative robots can be adjusted and programmed to add value to any environment by taking over repetitive and high-precision tasks. These robots continue to evolve through software updates and their own programmability, bringing unparalleled returns on investment.